Mumbai, 11th August, 2017- On the occasion of 10th Anniversary Reliance Jewels has announced the opening of its new kiosk chain at TRENDS showrooms in Mumbai and Bangalore calling it Reliance Jewels Kiosk. The kiosk will showcase an array of intricately crafted, elegant & affordable fine jewellery. The elaborate range of Gold, Diamond & Silver jewellery reflects opulence and style that's sure to suit any occasion. The in-store outlets will be open to public over the weekend inside Trends store at New Era House Mogul lane, Matunga west in Mumbai and Kamanhalli, BSR Complex, opp. Jalvayu vihar in Bangalore.
The elegant jewellery pieces have been designed to indulge the many moods and needs of the modern woman. The new kiosk showcases a collection that marries various cultural-inspired designs with functionality, at an affordable price.

To commemorate its launch, Reliance Jewels is offering a 5% off on the MRP of gold jewellery and a 10% off on the MRP of diamond jewellery and 20% off on MRP of silver jewellery from 10th August to 27th August, 2017. T&C Apply


1 / 6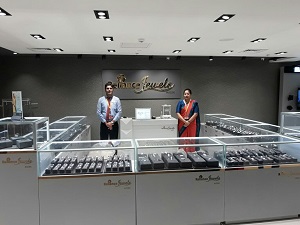 2 / 6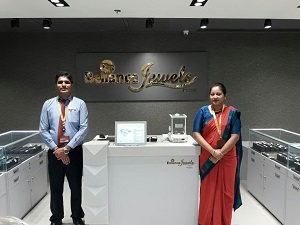 3 / 6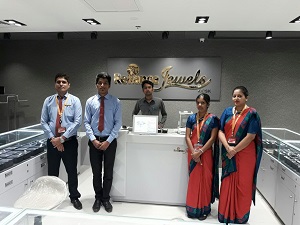 4 / 6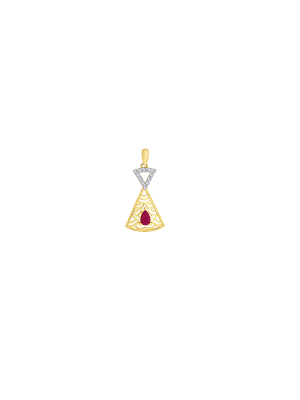 5 / 6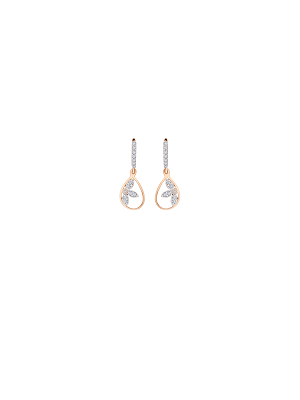 6 / 6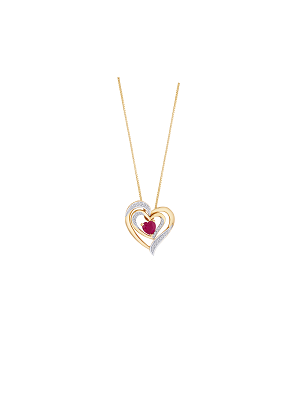 Commenting on the showroom's launch, Mr Sunil Nayak, CEO of Reliance Jewels said, "We are excited to announce the launch of our new Shop-in-shop kiosk in TRENDS Mumbai & Bangalore. We will soon be opening few more outlets across other TRENDS showrooms offering convenience of shopping for our style conscious patrons. The fine jewelry collection in Gold, Diamond & Silver showcased at the Reliance Jewels Kiosk are carefully handpicked keeping in mind the daily, party and work wear needs of our patrons. We've also ensured that these elegant jewelry pieces are offered at a very affordable price"

You can also visit Reliance Jewels Showroom across India to avail the exclusive 10th Anniversary offers until 15th August, 2017.
About Reliance Jewels:
At Reliance Jewels, gold and diamonds are available at the most competitive rates. Zero-wastage and competitive making charges to ensure 100% satisfaction for customers. Reliance Jewels has 54 showrooms across 37 cities and is expanding exponentially. With a spectacular variety of designs in its collection, Reliance Jewels has an ornament for every personality and every occasion. Reliance Jewels deals only in 100% BIS Hallmarked Gold. Every diamond used is internationally certified by Independent Certification Laboratories. Every showroom has karat meters for customers to assess the purity of gold free of cost. The wide array of choice combined with customer-first services, such as customization, jewelry cleaning & polishing and the availability of karigar rooms and karat meters makes every Reliance Jewels showroom one-stop shopping destination for fine jewelry.www.reliancejewels.com/
Reliance Jewels Showrooms:
Guntur | Hyderabad | Tirupati | Vijayawada | Vishakhapatnam | Warangal | Raipur | Ahmedabad | Jamnagar | Vadodara | Rajkot | Bhavnagar | Dhanbad | Jamshedpur | Kolhapur | Nashik | Aurangabad | Pune | Bhopal | Bhubaneswar |Cuttack | Chandigarh | Jalandhar | Ludhiana | Kota | Allahabad | Bareilly | Ghaziabad | Kanpur | Lucknow | Varanasi | Siliguri | Mumbai | New Delhi | Gurgaon | Siliguri | Rohtak | Bengaluru |Bhavnagar |