Retailers seek early implementation of GST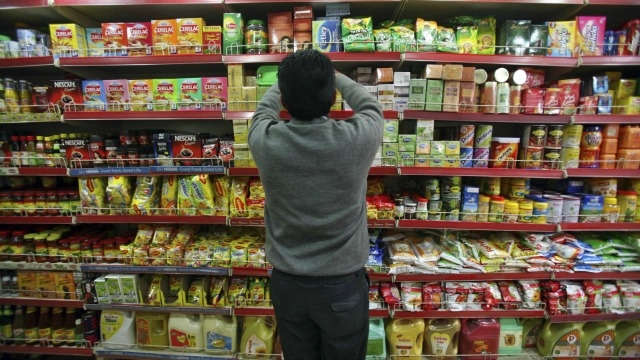 - Indian retail sector is pegged to grow at $1.3 trillion by 2020.
Cash crunch: Consumer packaged goods companies likely to record slow Q3 growth
FMCG firms may record slow Q3 growth as customers cut back their spends even on essentials, groceries following the cash crunch after the demonetisation move
Patanjali: Ramdev faces a test in economics: Patanjali nears Patanjali nears inflection point
At the present rate of growth, Patanjali Ayurved will be a $1 billion company next year. To grow from there, it will need a carefully measured dose of..
Haldiram Group of Companies: A delicious growth story
The Delhi NCR-based Haldiram Group of Companies is a leading manufacturer of namkeens, sweets, western snacks, and ready-to-eat food ranges, under the trademark 'Haldiram's'. The group caters to the
Bharti Realty to build retail complex near Delhi International Airport, strikes over Rs 315 crore deal with DIAL
Bharti Realty, the real estate arm of Bharti Group, has been given a contract to develop an area of nearly 2 lakh square metres of retail space near t..
Note ban leads to 15% dip in healthcare spends
MUMBAI: Demonetisation led to a drop of 10-15% in healthcare spend, with patients deferring elective surgical and medical procedure, while overall, the impact was more pronounced in small towns.
Havells set to enter personal care space
Havells will roll out products like shavers, trimmers, epilators, hair straighteners and other beauty and personal grooming products.
Apple Is Ready to Start Making iPhones in India -- at a Price
The company's list of requests included a 15-year tax holiday for incoming components.
Western Union Will Pay $586 Million For Aiding In Wire Fraud, Other Violations
The global money service company admitted it had acted criminally by "willfully failing to maintain an effective anti-money laundering program" and assisting people committing wire fraud.
Amazon just launched a new training program to help employees in danger of being fired
Amazon launched Pivot, a new training program aimed at helping underperforming employees.
You'll soon be able to shop on Amazon in virtual reality, according to this job post
A recent job posting on LinkedIn requests a creative director to head up Amazon's yet-unannounced VR shopping experience.