View online
Advertise
Unsubscribe
---
From the Editor's Desk

What startup advisors do and how to manage them!- Jason Calacanis
Advisors typically have some combination of great networks, great reputations, and serious skills. If you are doing a enterprise software company, having someone like David Sacks (Yammer, PayPal) would be a huge win because he is respected and has a huge network. Of course, he has money as well, so having him as just an advisor would negative signal that he doesn't think highly of your company's ability to return capital - so be careful! There is nothing wrong with having an advisor, but I suggest you do the following in the agreement so that there are no hard feelings:
1. Vest the shares the advisor will receive over two years (you won't need them longer than that).
2. Typically they get .25 to .50 points in a startup - one point is they are a complete hero.
3. Put a dollar value on that equity. If you give .50 in a company worth $10m that's $50,000 - not a ton of money depending on what they do.
4. Write a letter of agreement for what they will do for that equity. This should be as detailed as possible: e.g., the advisor will meet with the founder at the HQ 4x per year for two hours each time, be available for weekly phone calls, and help design and hire the sales team (if they are a sales expert).
5. Make sure the terms of these options are clear: strike price, how long they have to execute the options if you fire them, 12-month cliff, etc.

Continued here

Advertisers of the day
EuroKids: Start your own pre-school
Isha HR Conclave 2018: Human is not a resource: A 3-day business enclave to rethink and re-imagine HR - June 8-10

Our advertisers help fund the daily operations of TradeBriefs. We request you to accept our promotional emails.
McDonald's 15 outlets break their previous sales record in May
Sales at McDonald's North and East have hit an all-time high at 15 outlets in May, breaking their previous sales records, Connaught Plaza Restaurants (CPRL) MD Vikram Bakshi said.
Paytm Mall raises Rs 1508.93 crore
Paytm Mall, owned by Paytm E-Commerce Private Limited, on Tuesday raised Rs 1,509 crore by issuing equity shares to Japanese technology investor Softbank.
Why it's time for Indian retailers to think digital
According to a report by IMD and Cisco on how digital disruption is redefining industries, the retail sector figures in the top 3. In the past decade or so, it has already seen overwhelming change wit...
This business analyst also runs a micro-enterprise supporting Indian handicrafts
The 31-year-old is the founder of the online retail venture Paakhee, which sells handicraft accessories and home decor products.
Edible oil consumption may rise 15% in June-July
Palm oil is imported from the world's top two producers, Indonesia and Malayasia.
Xiaomi Redmi Y2 sale at 12 pm on Amazon, Mi.com: Price, launch offers and more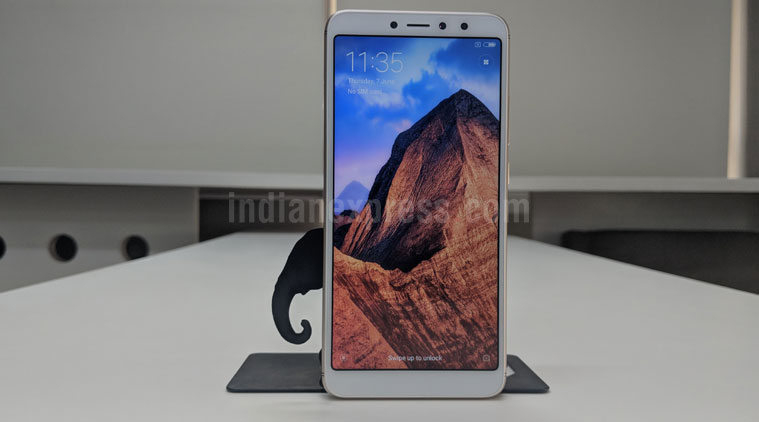 Redmi Y2 sale timing, price, offers: Redmi Y2 is the selfie smartphone from Xiaomi and will go on its first sale today in India at 12 pm for Rs 9,999
Brands in a race to score marketing goals
Firms unveil ad/social-media campaigns as countdown begins
With Walmart-Flipkart deal done, what does the future hold for Indian ecommerce?
Now that the Walmart-Flipkart deal is final, the time seems right for a 'predictive analysis' on the path the Indian e-tail market will carve out.Now that the will-it-won't-it conundrum has been resol...
The Future Of Standards In The Consumer Goods & Retail Industry
Capgemini Consulting

Historically, GS1 standards have established a common language among manufacturers and retailers in the consumer goods industry. This has enabled a more efficient flow of goods and information, generating significant savings. Today's marketplace continues to be highly competitive; simultaneously, the consumer goods industry is undergoing enormous transformation. Given these complex dynamics, GS1 and The Consumer Goods Forum asked Capgemini Consulting to investigate the current and future role of the industry's standards. Several key messages emerged from interviews with a representative sample of consumer goods manufacturers, retailers, service providers and analysts.
Store Design Concept from American Biking culture of the 50s (Premium)

Exemplifying an industrial warehouse style note, VF Brands has unveiled its recent store housing merchandise from Lee, Wrangler and VANS at the 100 feet road in Bangalore.Spread across 4900 sq ft, the store design concept revolves around the American work and biking culture of in the 50s.
TradeBriefs Publications are read by over 10,00,000 Industry Executives
About Us
|
Advertise
|
Archives
|
Privacy Policy
You are receiving this mail because of your subscription with TradeBriefs.
Our mailing address is GF 25/39, West Patel Nagar, New Delhi 110008, India