View online
Advertise
Unsubscribe
---
From the Editor's Desk

The Focused Leader - HBR
A primary task of leadership is to direct attention. To do so, leaders must learn to focus their own attention. When we speak about being focused, we commonly mean thinking about one thing while filtering out distractions. But a wealth of recent research in neuroscience shows that we focus in many ways, for different purposes, drawing on different neural pathways--some of which work in concert, while others tend to stand in opposition.
Grouping these modes of attention into three broad buckets- focusing on yourself, focusing on others, and focusing on the wider world--sheds new light on the practice of many essential leadership skills. Focusing inward and focusing constructively on others helps leaders cultivate the primary elements of emotional intelligence. A fuller understanding of how they focus on the wider world can improve their ability to devise strategy, innovate, and manage organizations.

Continued here

Advertisers of the day
Wharton Business Analytics Team: Business Analytics: From Data to Insights | Starts Sept
EMERITUS on Behalf of Columbia Business School Exec Ed: Value Investing (Online) by Columbia Business School Exec Ed

Our advertisers help fund the daily operations of TradeBriefs. We request you to accept our promotional emails.
IKEA's first two months in India have been all about small buys and long stays
On Oct. 11, IKEA will hold a ground-breaking ceremony for its store in Bengaluru.
Advt: Join India's largest Technology & Supply chain Leaders Gathering
Inflection is a twin-track Conference & Awards partnered with NASSCOM COE , CSCMP and SIMM. In Digital Transformation Track CEOs/CIOs/ CDOs will discuss the strategies and action plans for the transformation in the disruptive business environment. In the Supply chain & Procurement track, SVPs of respective functions will give cutting-edge insights to build smart & resilient processes that can deliver superior a Customer service, higher cost savings, Lower Working capital. The top leaders from Indian & Global companies will also celebrate their successes and Innovation at Inflection Awards.
Flipkart, Amazon deals woo customers with no-cost EMI offers. Here's the catch
As attractive as the scheme may appear, it can turn out to be a trap for borrowers/ buyers.
How Walmart India is banking on private labels?
Walmart which primarily operates as wholesaler in India has two private labels in its portfolio including Right Buy, Member's Mark.
Future Enterprises acquires 55% stake in LivQuik
Future Enterprises says it intends to pick up the remaining stake in fintech startup LivQuik over the next two years
E-commerce sector driving demand for warehousing in Bengaluru: Report
Bengalurus warehousing transaction volume was 2.1 million square feet in 2017, up from 1.1 million square feet in 2016.
Diwali brings little bang for the buck for offline retail
Diwali is still the biggest revenue generator for offline fashion retailers but its impact on their overall annual sales has been waning over the years, experts say
Flipkart arm to set up logistics hub in West Bengal
The proposed hub, with an investment proposal of around Rs 991 crore, would come up within two-and-a-half years, Mitra told reporters at the state secretariat here.
Malabar Gold to triple retail footprint by 2023
Indian jewelry retailer Malabar Gold & Diamonds has announced an ambitious global growth plan on the eve of its silver jubilee (25 years) celebrations that will see the company triple its retail network from 250 showrooms this year to 750 outlets in the next five years, with an annual turnover exceeding $6.16 billion.
Pepperfry FY18 losses narrow to Rs 169 crore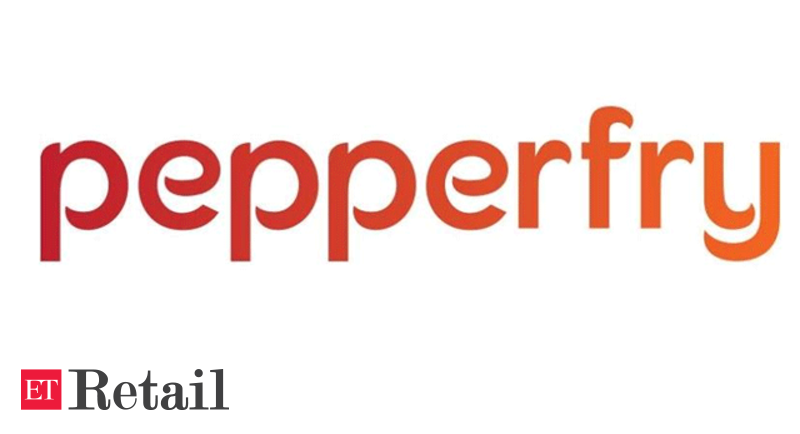 TrendSutra Group of Companies, which operates under the Pepperfry brand, had posted losses of Rs 248.50 crore in FY2017.
Walmart India opens new Ludhiana store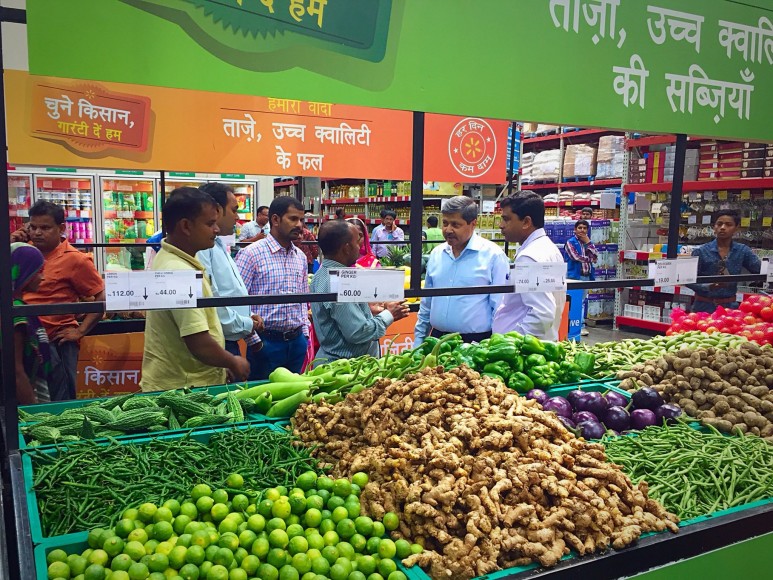 Retailer signals intent to grow its presence in Punjab, with six cash & carry outlets now operating in the state
Metro Rail construction work hits grocers in Mumbai
Amrutlal Nandu, the owner of Fair Price shop, a local kirana store near Churchgate, is a worried man. Nandu's store is on the road that leads to Mantralaya from Churchgate and used to be a hotspot fo
Paytm Mall forgoes commission from retailers during festive season sales
Paytm Mall, owned by by Paytm Ecommerce Pvt Ltd, said that the move aims at passing on more benefits to its retail and brand partners.
SAP Study Reveals Blindspots in Meeting Consumer Preferences
The survey was based on a poll of more than 20,000 global consumers.
IDG Ventures India becomes Chiratae, to raise $300 mn for fourth fund
This will be the first Indian affiliate of a US-based venture capital firm to transition to a local brand.
Google may open eStore by November in India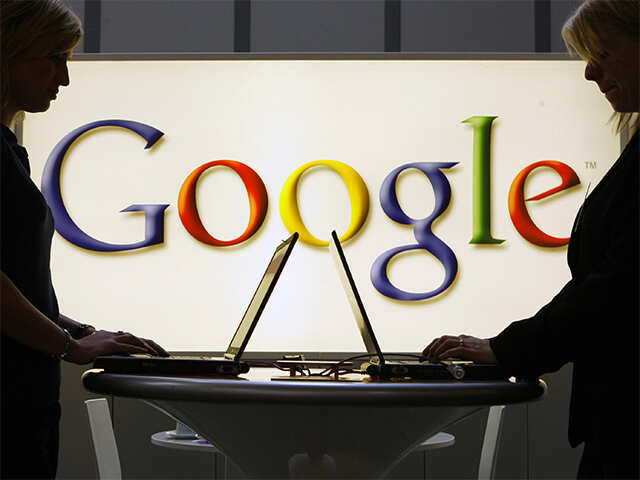 Google, sources say, is in talks with several third-party partners for this, including Ingram Micro.
New stores, online growth help IKEA fend off rivals; sales rise 5%
IKEA, which makes most of its sales in Europe, opened its first store in India this year and announced plans to enter Latin America, starting with Chile in 2020 followed by Colombia and Peru
New APMC yard lets down traders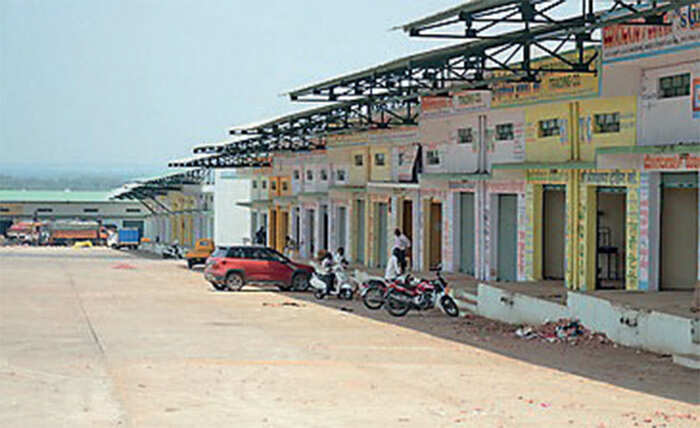 The move was prompted by the intent to cut down on traffic snarls and to provide better infrastructure to the traders. The first to shift were traders who had r
Amazon plans to take on Paytm in payments with QR Code pilot
The Smile code was quietly displayed at the Amazon Home in Delhi's Defence Colony area, where the e-commerce giant showcased its home collection -- from beds to wardrobes, dining tables to sofas and recliners, clothes to cutlery, and appliances.
Domino's outlets in Gujarat take non-vegetarian pizzas out of the menu
Domino's Pizza has cleared off non-vegetarian pizzas from its menus in Gujarat citing reasons that the state is a market where customers prefer to eat at restaurants that do not serve meat.
100 Percent FDI In Single Brand Retail Of India: A Boon Or A Bane
IJMMS

One of the most important developments during the last two decades is the notable growth of FDI in the global economic landscape. This unprecedented growth of global FDI, from 1990, around the world makes FDI an important and vital component of development strategy in both developed and developing nations, and policies are designed in order to stimulate inflows of FDI. Perhaps, FDI provides a win-win situation to both host and home countries as well.
Store Design- Amalgamation of the Wild with the Contemporary (Premium)

Inspired by the 'urban jungle' concept, the irreverence of the brand Fastrack has been translated into a physical space with the launch of this new retail identity.
TradeBriefs Publications are read by over 10,00,000 Industry Executives
About Us
|
Advertise
|
Archives
|
Privacy Policy
You are receiving this mail because of your subscription with TradeBriefs.
Our mailing address is GF 25/39, West Patel Nagar, New Delhi 110008, India